Brf Ymer is a housing cooperative in the center of Uppsala, Sweden. We own and manage the real estate Fålhagen 34:2 since 1923, with the addresses Ymergatan 7 A-B and Väderkvarnsgatan 39 A-B.

Our two houses were completed in 1924 - the very first cooperative housing in the district of Fålhagen - with twenty-four apartments for the members. In the garden we - among other things - can enjoy lawns, gravel paths, trees, bowers and a playground. The yard also contains a parking area.
According to the municipal council of Uppsala, Ymer's property is situated in a district that should be protected and preserved.

Ymer only accept natural persons as members.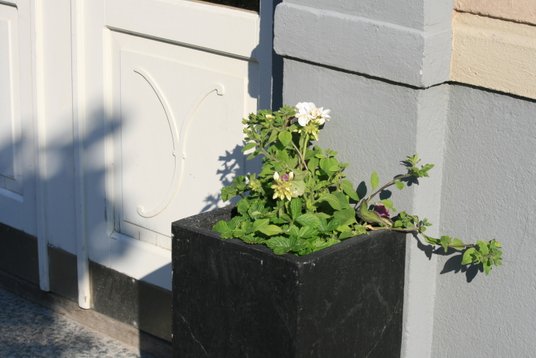 What is a "Brf"?
If you own a piece of land in Sweden, you own a "fastighet" – a real estate. If so, people can rent apartments – "lägenheter" – in your house on this "fastighet". But, the tenants cannot buy these apartments, because your real estate is the actual property – not the house alone.
However, in Sweden the tenants can register a housing cooperative that owns the real estate, with the rights for each member to use an apartment in the house standing on it. The name of such an association always contains the word "bostadsrättsförening", in short "brf". When an apartment is for sale, a member is actually selling heir membership, with the right to use one apartment.
Like other associations, the members annually chose a board, which decides a fee – "avgift" – that is used for the cost of operation and maintenance. To hold down costs, members often man the board and other functions, unwaged.